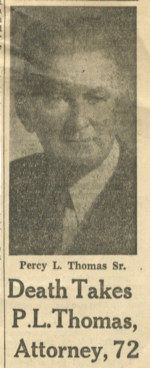 Percy Leon Thomas, Sr., died of pneumonia following an operation at the Baptist Hospital in 1959. He is buried beside his wife, Stella DeSha Thomas and across from his younger sister, Jessie Thomas Morgan at the Riverside Memorial Gardens Cemetery in Jacksonville, Florida. (Florida Times-Union)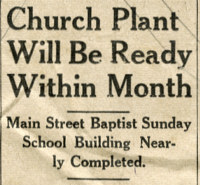 An undated newspaper article in which Percy Leon Thomas, Sr. talks about the new MSBC Educational Building constructed along side the original stone church on Main Street, north of 8th. This building has since been demolished but Jack Spottswood photographed it in the 1940s.


MSBC Official Visitation card after the new church was built.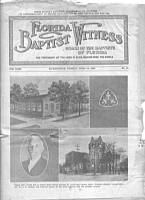 April 10 1930 issue of the Florida Baptist Witness about Main Street Baptist Church. Notice the sidewalks and trees around the corner of the "then" present building, perhaps at an earlier time.